Good Clinical Practice 15-16 February 2018
Research Support Centre has conducted two short research skills trainings during the first half of the year. The first was a Good Clinical Practice (GCP) training held from 15-16 February 2018. The course was facilitated by the Dr Paul Ndebele from the Medical Research council of Zimbabwe (MRCZ) and Ms Precious Chandiwana from the RSC. It was designed to equip participants with knowledge and skills on GCP, regulatory requirements and provide certification for researchers to carry out their research within a well-structured framework.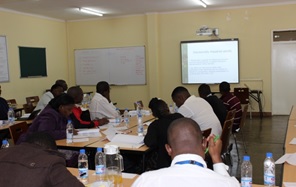 Participants during the GCP training course.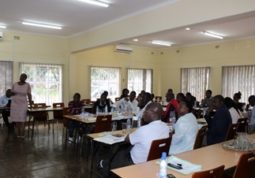 Participants during the GCP training course.
Research Methodology Training 7-11 May 2018
A Research Methodology course targeting junior faculty and postgraduate students was held from 7-11 May 2018. It was facilitated by Professor Rusakaniko and Professor Gomo. The workshop provided an intensive introduction to research methods (including problem identification, research designs, and data collection methods) with a focus in developing skills in proposal writing. The course introduced a range of research tools and researchers were equipped to plan and implement their research.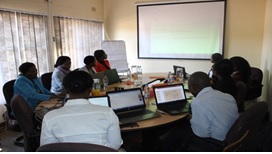 Participants during the Research
Methodology Course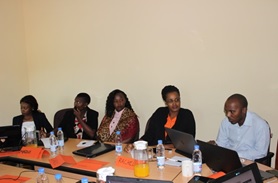 Participants during the Research
Methodology Course
CONTACT US
University of Zimbabwe
Faculty of Medicine and Health Sciences
Research Support Centre
Parirenyatwa Hospital Grounds
Tel: +263 242 708020, +263 242 705946