UZ FMHS Research Support Centre
The University of Zimbabwe Faculty of Medicine and Health Sciences (UZ-FMHS) RSC was established in 2010, as a one-stop centre for research support to faculty and students. The RSC provides research support services that include identification and dissemination of funding opportunities, grant proposal development and submission, award negotiation, project and financial management, research and research management training (short courses). The RSC operates in close liaison with other university structures guiding and supporting research at faculty and central level. These include Departments, Faculty Research Units and Centres, Faculty Research Board, Faculty Research Manager, UZ Research and Innovation Directorate, Centre for Postgraduate Studies, and the Bursar's Office.
The RSC aims to engender a culture of research in the faculty in line with the university's Education 5.0 ethos and strategic focus of bolstering its recognition internationally as a centre of excellence in research and innovation.

Human Immunodeficiency Virus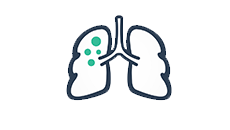 Good Clinical Practice Team
World Diabetes Day 2023
World Diabetes Day 2023 is a globally recognized event aimed at raising awareness about diabetes and advocating for better access to care for people living with diabetes. The theme for World Diabetes Day 2023 is "Access to diabetes care," highlighting the importance of ensuring that individuals with diabetes have access to essential healthcare services, medications, and support. As part of this initiative, the Sanofi-UZ Diabetes Fellowship Project Team, University of Zimbabwe Faculty of Medicine and Health Sciences is dedicated to addressing the challenges related to diabetes care and working towards improving access to quality care for individuals affected by diabetes.
Sanofi-UZ Diabetes Fellowship Project Video
Responsible Conduct of Research Part 1&2
Registration is still in progress